Animal tissues
Connective tissue proper

GELATINOUS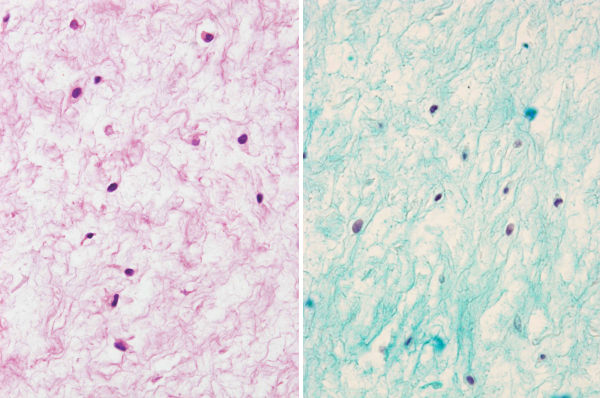 Organ: umbilical cord, gelatinous connective tissue.
Species: human (Homo sapiens; mammals).
Technique: 8 µm thick sections stained with haematoxylin-eosin (on the left), and Alcian blue (on the right). Paraffin sections.
This type of connective tissue contains a high proportion of extracellular matrix, with abundant hyaluronan. Although clearly visible, collagen fibers are thin and occupy little space. Gelatinous connective tissue shows scarce and scattered cells, which are mainly fibroblasts. They have cellular expansions that contact other nearby cells.